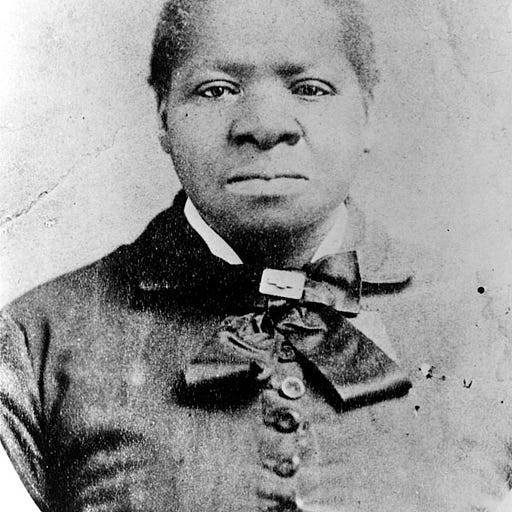 Dec 15, 2021 • 27M
Podcast: Black Americans and Covered Wagons
When African Americans Went West, Two Stories from Shirley Ann Wilson Moore's "Sweet Freedom's Plains"
Hate history in high school? Meet Dr. Annette Laing, the Non-Boring Historian, Renegade Professor, and Brit in the US. Bringing you fascinating stories in American and British history, liberated from academic-speak.
Podcast: 27 Minutes.
Listen Now, or Download to Your Favorite App for Later, by clicking on "Listen in Podcast App" above right.
Thanks to old movie and TV Westerns, mid-19th century westward migration is completely misunderstood. And one of those misunderstandings is that everyone who went west with a wagon was white. Historian Shirley Ann Wilson Moore's book Sweet Freedoms Plains: African Americans on the Overland Trails, 1841-1869 not only tells the fascinating stories of Black migrants, but helps shift the entire story of the West from flat caricature to a living, breathing past that just makes more sense than those Hollywood cliches.
This is the podcast version of Annette's original post, her retelling of just two of those stories from Dr. Moore's book. You can read it here:
Enjoy this? Send to a friend!
Non-Boring History is a reader-supported publication. To receive new posts and support my work, become a free or paid subscriber.