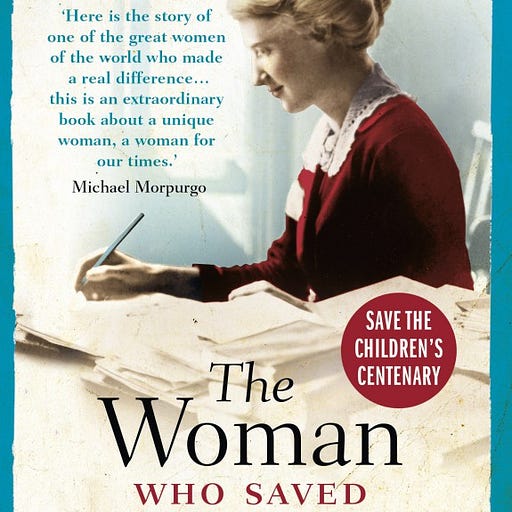 Feb 22 • 57M
PODCAST A Woman Who Hated Children Saved Children
ANNETTE ALOUD Introducing Listeners to Clare Mulley's The Woman Who Saved the Children, a Brilliant Biography of Eglantyne Jebb, Founder of Save the Children
Hate history in high school? Meet Dr. Annette Laing, the Non-Boring Historian, Renegade Professor, and Brit in the US. Bringing you fascinating stories in American and British history, liberated from academic-speak.
Podcast: 57 Minutes.
Podcasts not your thing? Go to your Substack account, and uncheck Annette Aloud! Easy!
Listen Now, or Download to Your Favorite App for Later, by clicking on "Listen in Podcast App" above right.
This is the podcast version of this Annette Tells Tales post:
This is my riff on Clare's work, aimed at drawing in readers who might never have encountered Clare and Eglantyne Jebb otherwise. Eglantyne's story, and Clare Mulley's book, deserve an ever wider audience. If you enjoy podcast, post, or both, read Clare Mulley's The Woman Who Saved the Children!
Frequent reader/listener? Want full access to all the posts and podcasts so far, and to support the work of Dr. Annette Laing, missionary for history and Brit in the US? Upgrade to a paid annual or monthly subscription today!
Just stumbled across Non-Boring History? Join me, Annette Laing, and the Nonnies, and give this a try! Free plan available.