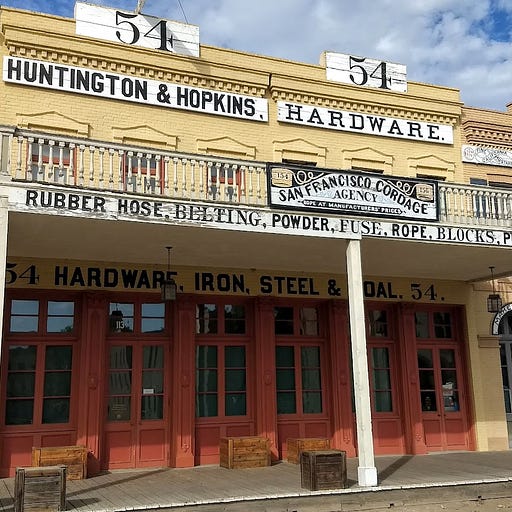 Aug 13, 2021 • 30M
Podcast: Margaret and Ledyard Go West (2)
The Frinks Launch Their Business in California . . . Right in Time for the Pandemic
Hate history in high school? Meet Dr. Annette Laing, the Non-Boring Historian, Renegade Professor, and Brit in the US. Bringing you fascinating stories in American and British history, liberated from academic-speak.
Podcast (30 minutes)
Margaret and Ledyard Frink made it from Indiana to Sacramento in their souped-up RV, 1850 style. Now they own their own hotel/restaurant, and are more than breaking even. But it doesn't take long before things go awry . . . Does their future really lie in the West?
This is the podcast version of my post, Margaret and Ledyard Go West (2) based on Margaret Frink's 1850 journal, in Kenneth L. Holmes (ed.), Covered Wagon Women: Diaries and Letters from the Western Trails, 1850, vol. 2 (1983)
Click on "Listen in Podcast App" above right to save Margaret and Ledyard Go West (2) in your favorite Podcast app to listen later.
Not yet a subscriber to Non-Boring History? For the full experience (and to support the work of Annette Laing, the Non-Boring Historian) why not get the paid annual subscription at 20% off (for a limited time!)