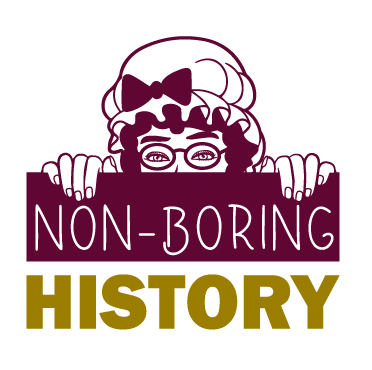 Non-Boring History
Real historian and witty person Annette Laing stimulates thinking and joy by guiding you through the past, including museums and hard-to-access-otherwise academic work, in unique and often surprising tour of US and UK history.
"No one approaches history like Annette. Definitely not boring!"
"What's not to love about Non-Boring History? The name of Annette Laing's newsletter says it all. Lots of different ways to read about and explore US and UK history. So much fun!"
"With humor, insight, rigor, and a zest for narrative, Annette Laing explores the little—and big—tales of history. This self-described "renegade ex-professor of history (tenured, and quit, not fired, thank you)," delights with every post."
Non-Boring History